The eratosthenes ExperimentSeptember 2016, organised on  22nd of  September 2016 by Ellinogermaniki Agogi's (EA) Research and Development Department as part of the Inspiring Science Education (ISE) project , received another tremendous response, as 449 schools from 38 countries all over the world participated in this celebration of science and education, calculating the circumference of the Earth by using eLearning educational tools and simple instruments.
eratosthenes Photo Contest
54 schools and institutions took part in the eratosthenes Photo Contest, submitting pictures capturing the schools' involvement in the experiment.
The winner in the eratosthenes Experiment September 2016 Photo Contest is:
We would like to thank all Photo Contest participants for sending us their photos.
---
The two-runners up of the photo contest were:
Mr. Xavier 

Valbuena

 from the 

Tecla

 

Sala

 school, in the city of 

L'Hospitalet

 de 

Llobregat

, in Spain.
Mr.

Athanasios

Karagiannis

from Elementary School of Juvenile Detention Center, in the city

Volos

in Greece.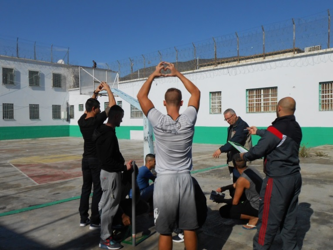 ---
You can see the ten finalist (in random order) of eratosthenes September 2016 photo contest, from which the winner and the runners up emerged, by following the links below.
"Josip Pupačić" primary school, Omiš, Croatia
Cotofenii din Dos Secondary School, Dolj, Romania
3rd Elementary School of Juvenile Detention Center, Volos, Greece
Colegio la  Inmaculada, Alcañiz, Spain
ISIS Europa Pomigliano D'Arco - Napoli, Italy
Land Surveying school, Zagreb, Croatia
Osnovna škola Petra Preradović, Zadar, Croatia
Makbule Hasan Ucar Anatolian High School, Kuşadası – Aydın, Turkey
Ηigh School of Apostolwn Petrou and Paulou, Limassol, Cyprus
Tecla Sala school,  L'Hospitalet de Llobregat, Spain
A very warm "thank you" to all participants who have helped turn the eratosthenes Experiment into a magnificent world event!
For similar events and a wealth of educational material, teaching communities and Continuous Professional Development opportunities, join us on http://portal.opendiscoveryspace.eu/ise
On behalf of the R&D Departmnet of Ellinogermaniki Agogi,
Dr. Angelos Lazoudis
Giannis Alexopoulos